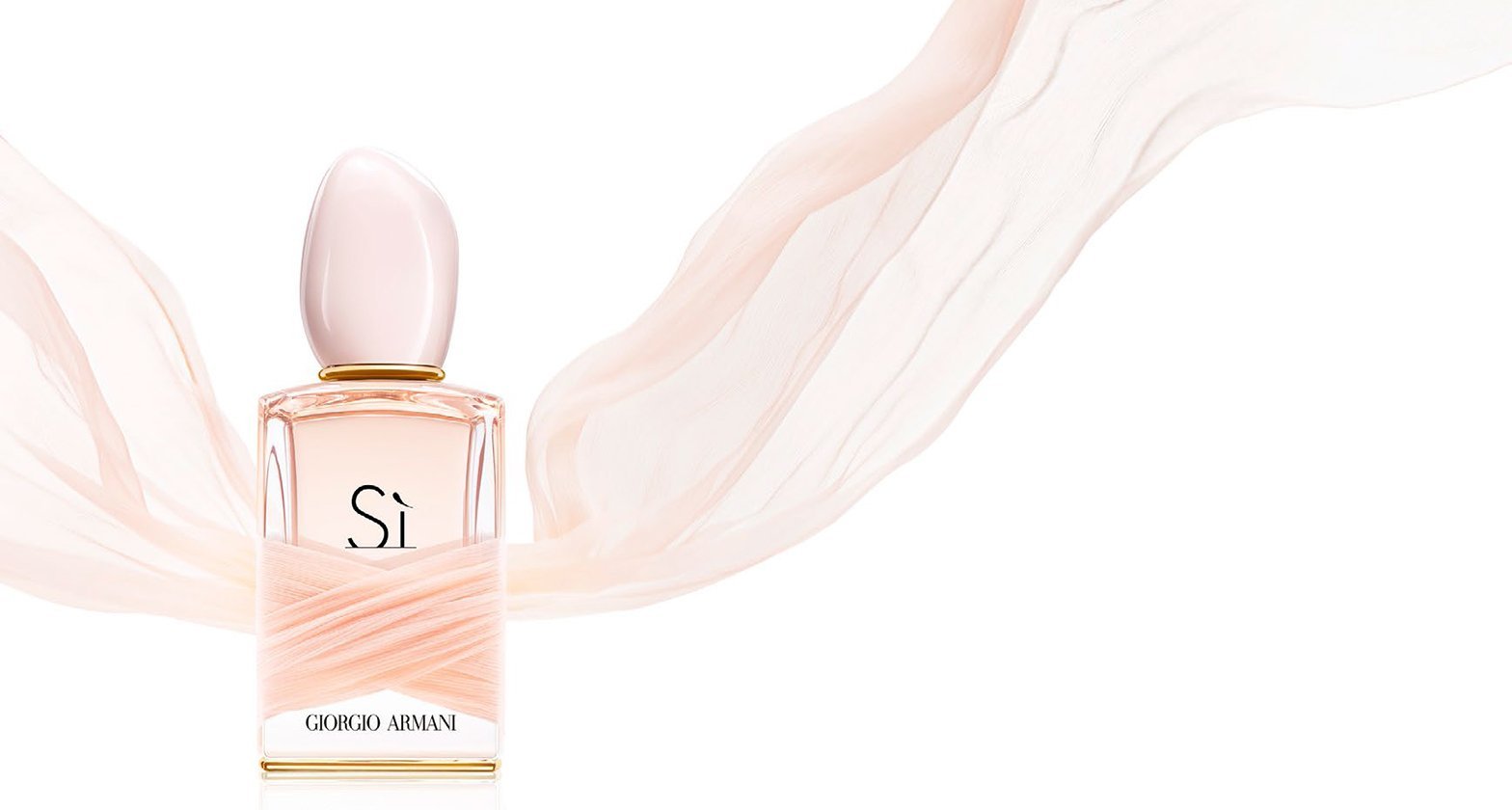 Giorgio Armani Si EDP Review: Australia's Best Womens Perfume?
The original Giorgio Armani Si eau de Parfum is an iconic perfume for women. In fact, it is the most popular fragrance for women in Australia at the moment.
But, is it actually the best? We review Giorgio Armani Si Eau de Parfum from the Si Collection, and we do a breakdown on the details, the scent, and whether it's the right fragrance for you.
Why is Giorgio Armani Si so popular?
Many a Giorgio Armani Si Review had hailed this new eau de Parfum as the epitome of olfactory Armani, and we can't deny the claim.
A fragrance that was derived from the Chypre perfumes won by Giorgio Armani's mother, the Giorgio Armani Si eau de Parfum is a showcase of confidence and comfort.
A masterpiece blended by Swiss Perfumer Christine Nagel, the Si starts with an energetic introduction that slowly simmers into an invitation and seals the experience with overall good feeling.
We can encapsulate this perfume's charm into three words: Modern, Elegant and Timeless, but we'd rather get into the details.
Let's discuss more about the Armani classic in our Giorgio Armani Si Perfume Review.
Product Name: Si by Giorgio Armani

Release date: 2013
Strength: Strong
Main Fragrance: Warm Chypre; Fruity Floral
Perfumer: Christine Nagel
What does it smell like?
The Si Eau de Parfum by Giorgio Armani has main accords of wood and vanilla to create a Chypre aroma. It has a main top note of Cassis, a fruit bearing wood shrub that is also known as Blackcurrant flower.
This creates an initial introductory smell of cozy sophistication. The other top notes include Bergamot and Mandarin, to reinforce the acidity of the initial scent.
It also has a uniquely floral hint that makes the blend more distinct from other citrus top notes.
For the heart notes, it has Freesia – a flower that blooms during the springtime, and Rose de Mai – a flower known to exhale a scent to greet the morning sun.
Together, they create an exotic blend of honeyed spice and mint. Giorgio Armani Si EDP also has middle notes of Neroli and Egyptian Jasmine, so you can anticipate a subdued boost of minty citrus and sensual sweetness.
The base notes, on the other hand, is a cosmopolitan blend of the classic Vanilla, the warm leathery tones of Ambroxan or Orcanox, and the woody spice of Patchouli.
This combination produces the perfume's main accords of wood and vanilla, but it also border on fruity, aromatic, green and soft spicy.
Fragrance Breakdown
| | |
| --- | --- |
|  Top Notes |  Bergamot, Mandarin and Cassis |
|  Heart  Notes  |  May Rose, Egyptian Jasmine and Freesia |
|  Base Notes | Wood, Ambroxan, Pathouli and Vanilla |

How does Si perfume perform?
Upon application, Giorgio Armani Si releases the head tones of Cassis as a warm introduction, then we are soon greeted with a burst of citrus from Bergamot and Mandarin.
The first few minutes of contact will be enticing, aromatic, and overall inviting.
After 5-10 minutes, it retains the aromatic wooden tones of the Cassis while introducing the heart of the perfume, which is Rose de Mai and Freesia.
The scent turns more feminine as Neroli and Jasmine tones incorporate into the scent, and this serves as a sensual welcoming for the main base note of Vanilla, to then be supplemented by lighter notes of Ambroxan musk and Patchouli spice.

After an hour of wearing Giorgio Armani Si, the scent becomes akin to a longing caress. The perfume also has a powerful strength and great projection, so you can expect longer company with the comforting base notes.
Furthermore, it has a sultry, captivating, yet tender feminine sillage that both the wearer and the people around can experience.
Who is this perfume for?
While mainly marketed as a women's perfume, this is for anyone who loves timeless Chypre scents with sultry hints of warm femininity.
Basically, Giorgio Armani Si Eau de Parfum has the classic strong scent that has a consistent strength and a gradual diffusion.
It has a distinct fragrance that doesn't identify with a particular trend or generation, so it can suit both anyone of any age.
Then again, we would recommend this perfume to people who are particularly drawn to the warmth and gourmand-y sweetness of Vanilla since this is the note that lasts the longest.
While this may not be the top choice for tropically influenced countries like Australia, the soft spices and wood tones of Si suitably complement heat and activity.
How best to wear Giorgio Armani Si EDP
The Giorgio Armani Si Eau de Parfum has an amaranthine allure and fragrance that is as versatile as it is efficient. It has a scent that can be worn for daytime affairs and evening events, so you can easily stretch out its use for the entire half of your day.
This perfume is certainly best worn with a classic outfit, whether it is simple and conservative, or sensual and flattering.
Either way, the Vanilla base embraces the other warm and spiced tones into a cozy aroma that gives comfort and brings out the confidence in whoever is using it.
If you still aren't sure if the Giorgio Armani Si perfume is for you, then head over to a sampling store and try the perfume on your skin.
Once it comes in contact with the natural heat of your body, the scent's essence is revealed. With that, it is best if you walk a few rounds in the store for you to know what it smells on you.
Another tip on application is to try at different times of the day to find out how it intermingles with your body chemistry.
Lastly, don't rub the perfume. Instead, spray and allow it to disperse the scent on its own.
Final Thoughts
To conclude, Giorgio Armani Si eau de Parfume may not be the all-time best, but it's certainly right at the top of the list.
This can be attributed to its classic versatility, and the overall quality that gives you your money's worth. If you've already tried this scent, then you could attest to the fact that it works for all ages, and all affairs.
In fact, almost every perfume connoisseur considers this a staple, whether it's something they ought to use on the daily, or for special events with family and friends. That said, if you want to try one for yourself, you can get it right here at My Perfume Shop.
Why Is Creed Aventus So Expensive?
Creed Aventus is one of the world's most well-known men's fragrances. And its hefty price tag is just as well known. We unpack some of the reasons behind this exclusive fragrance premium price.  C...
Read more