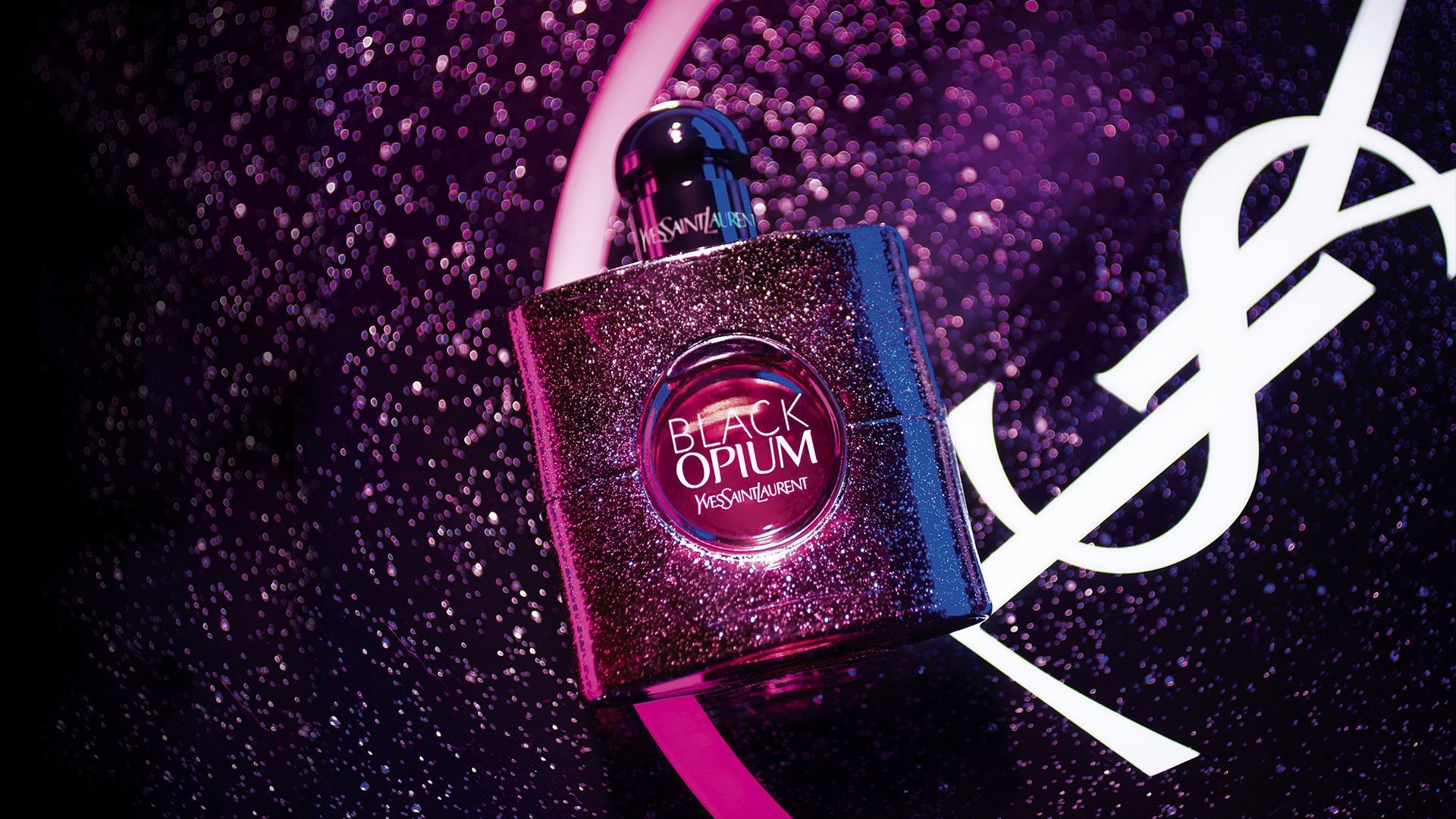 The Definitive Review of Yves Saint Laurent Black Opium Eau de Parfum
Yves Saint Laurent Black Opium Eau de Parfum is consistently ranked as one of the most popular perfumes for women in the world. We're going to breakdown exactly why it's such a superstar fragrance here in Australia. YSL Black Opium EDP was launched over six years ago; and since then it has become one of the best-selling women's fragrances of all time.
In September 2014, the Opium's legacy continues to dazzle: Yves Saint Laurent Beauty unveiled Black Opium, re-inventing addiction in a new, contemporary light, totally reshaped for the modern woman. The face of the Black Opium woman is YSL Beauty muse Zoë Kravitz.
Yves Saint Laurent Black Opium EDP for women is often proclaimed as a rock 'n roll interpretation of the classic that promotes the dark and mysterious side of the YSL brand.
Master perfumers Nathalie Lorson, Marie Salamagne, Olivier Cresp, and Honorine Blanc crafted this exquisite fragrance composition.
Notes of Black Coffee exist and dominate the scent. Additional notes are Pink Pepper, Orange Blossom, Jasmine, Vanilla, Patchouli, and Cedar.
The fragrance appears in the bottle designed as the previous versions of the Opium collection. The bottle is dark and decorated with sequins that bestow a rock look. Black Opium is available in 30ml, 50ml, and 100ml bottles.
In 1977 Yves Saint Laurent introduced Opium: a boundary-pushing perfume, crafted by Jean Amic and Jean-Louis Sieuzac . A revolution in a bottle. A new idea of femininity: sultry, provocative and addictive.
YSL Opium will forever be a 20th-century classic. But after over three decades on the market, the French luxury brand was searching for a fragrance that would both capture and seize the imagination (and wallets) of today's younger generation. Contemporary perfume-lovers were looking for something more up-to-date, yet equally exciting and addictive. So the perfumers took the bold risk of taking this oriental iconic perfume fragrance in a slightly different direction with YSL Black Opium EDP.
It was such a success that the Black Opium line now numbers several products and limited editions, the most recent addition of which is Yves Saint Lauren Black Opium EDP Intense.
Black Opium EDP went on to become a multiple award-winning fragrance. It was the winner of the Glosscars Beauty award in 2015, runner up in Beauty Heaven Best in Beauty in 2017, and it was the eventual winner of Beauty Heaven's Best In Beauty 2019. 
Released: 2014
Strength: Lasts the whole day
Main Fragrance note: Pear, Pink Pepper and Orange blossom.
Crafted by Marie Salamagne, Nathalie Lorson, Olivier Cresp and Honorine Blanc.
What does it smell like?
The notes of this fragrance quickly give way to a dominant dose of Black Coffee. This is what gives YSL Black Opium its now famous dark and rich kick. Building on the white florals theme, there's no missing the Jasmine note, which adds to the heady sweetness. Finally, a touch of almond improves the gourmand vibe.
Separated from the Pear, Black Coffee, and White Floral notes, the other unmistakable element of Yves Saint Laurent Black Opium is its subtle hint of Vanilla. It gives the scent smoothness and, yes, a touch more sweetness. A gentle bit of assistance from the Patchouli note completes the desired effect.
Fragrance Breakdown
| | |
| --- | --- |
| Top Notes | Pear Accord, Orange Blossom and Pink Pepper |
| Heart Notes | Black Coffee and Jasmine |
| Base Notes | Vanilla, Patchouli and Cedar |

This fragrance blends the intoxicating scent of coffee with the sweet scent of Vanilla and white florals for a modern, young and vibrant interpretation of addiction. Energy, sensuality, coupled with that unique YSL edge.
How does it perform?
Black Opium EDP is certainly sweet, but its creators intelligently avoided the worst excesses of the genre by balancing the sweetness with floral freshness. It's a cozy, chic, crowd-pleasing fragrance that has rightfully earned its modern-day classic credentials.
Instinct from the original (that is, vintage editions of it) which was renowned for its stability and sillage, YSL Black Opium EDP is a soft fragrance and might require more regular re-applications.
Dissimilar from practically every other perfume ever, this didn't change from top to middle to base notes. It started deep, warm, almost chocolaty—like a decadent dessert—and it stayed there. The effect is heady and extremely confident. 
It works well with all manner of skin types, however, people with sensitive skin should make proper consultations before using it. It works on rough, dry, wet, normal, and combination skin.
Who is this perfume for?
Black Opium EDP by Yves Saint Laurent is an Oriental Vanilla fragrance for women. When YSL Black Opium was launched in September 2014, many fans of the original were horrified that their classic had been dealt with in such a trendy, youthful way. Some of them, later on, have grown to love this iconic new version.
YSL Black Opium is a relatively versatile perfume, but is at its best worn at night and in the cooler months. It is nice and attractive, but not too loud so can easily be worn to work or for that special occasion. This fragrance might be established, but it also attracts love-it-or-hate-it-reactions.
This fragrance is also incredibly adaptable, not limited to a specific season or occasion, or even age. The sillage is decent, lasting best when it is sprayed on clothes. The perfume lasts up to 7 hours and you don't need to reapply it throughout the day. It most certainly ensures you are getting value for money. It is indeed a very chic and sophisticated scent for every occasion
When best to wear it
Dab or Rub it on your Skin
If you like to make your perfume more transparent, then try dabbing it onto your skin instead of spraying it. We recommended to apply your YSL Black Opium EDP fragrance on each of your wrists and to each side of your neck. To enhance the coverage, we suggest spraying the back of your neck so that you leave a fabulous scent trail behind you.
Spray it on your Hair or Clothes
The warmer you get, the sooner your scent evaporates. So, if you care to get hot – attempt to apply perfume to your clothes or hair, instead of spraying it directly to your skin. Be cautious with fragile fabrics to avoid stains.
Add it to your Body Lotion
Improve the lifespan of your perfume by blending it with unscented covering lotion. Just add a few sprinkles to the cream in your hand, then apply to your body. You will smell lovely all day!
Take a Perfumed Bath
What can be more gratifying than bathing in the perfume you love? Add 2 or 3 drops of perfume or 3-4 sprays of Black Opium Eau de Parfum to create a wonderfully calming bath. It's a real treat and indulgence just for you!
Alternative Fragrances to YSL Black Opium EDP
Coco Mademoiselle by CHANEL is an Oriental Floral fragrance for women. Coco Mademoiselle was launched in 2001. The nose behind this fragrance is Jacques Polge.
Fragrance Breakdown
| | |
| --- | --- |
| Top Notes | Orange, Mandarin Orange , Bergamot and Orange Blossom  |
| Heart Notes | Turkish Rose, Jasmine, Patchouli, Vetiver and Opoponax |
| Base Notes | Vanilla, White Musk and Tonka Bean |

A double name, a dual personality. Free and endearing, mischievous and provocative, lighthearted and excessive. COCO MADEMOISELLE Eau de Parfum. The olfactory echo of a woman free to reinvent herself day after day.
Another alternative is Lancôme La Vie Est Belle EDP. This perfume is a succulently sweet scent for women that combines scents of flowers and fruit. The fragrance is designed specifically for women who want to live their lives to the fullest. This sweet and simple yet decadent scent opens with juicy pear and black currant.
Fragrance Breakdown
| | |
| --- | --- |
| Top Notes | Pear and Black Currant |
| Heart Notes | Orange Blossom, Jasmine and Iris |
| Base Notes | Praline, Vanilla, Tonka Bean and Patchouli |
The Lancome, La Vie est Belle Eau de Parfum bottle captures Lancôme founder Armand Petitjean's vision of femininity, represented in the shape of a smile.
Final Thoughts
The entire YSL Black Opium EDP scent is gourmand oriental one. Coffee dominates in the dry down, and stays right until the end.
There is creamy Vanilla Almondy sweetness and a hint of Licorice. All in all well blended and rounded scent. You can wear this incredible fragrance either during the day or at night.
It is very pleasant and you can even overspray it without getting heady to yourself or to others around you. Even though the scent projects, it is just so amazingly pleasant, it never gets obnoxious.
You'll find using Yves Saint Laurent Black Opium EDP for women one of the very best perfumes of this decade, not just in quality but also in sillage. So go ahead and place your orders for your next bottle of Yves Saint Laurent Block Opium EDP for women now. You certainly won't regret it.