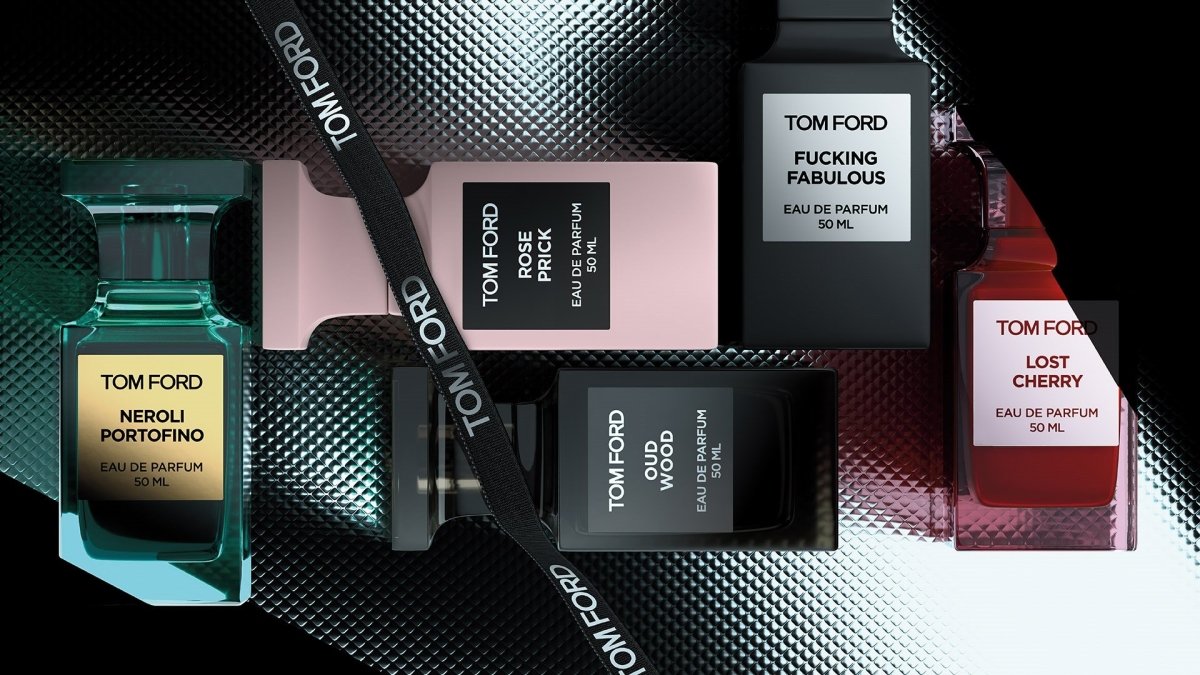 Guide: The Best Tom Ford Perfumes in 2022
Tom Ford is renowned as a fashion brand. But in recent years, they've established themselves as one of the premium destination for perfumes & colognes.
Known for their rich and complex ingredients like oud and tobacco, Tom Ford has been the brand behind some of the most popular perfumes releases in the last year.
Here are our favourites, which we've detailed below:
Not only are Tom Ford perfumes famous for their fragrance pyramid, but their performance as well. Tom Ford perfume products last on average 10 to 14 hours, with some users reporting their fragrances last all the way into the next day.
And did you know that every single Tom Ford fragrance is released as a unisex perfume?
Because there's no such thing as the best perfume, here's our selection of some of the boldest and most iconic Tom Ford fragrances.
1. Tom Ford Velvet Orchid Eau De Parfum
The Tom Ford Velvet Orchid Eau De Parfum is a bestselling Tom Ford oriental perfume for women with a pleasantly aromatic tinge.
It's a deft combination of bergamot, Succan Absolute (purified rum extract) and mandarin, with a dash of honey that gives it a bold, yet decidedly feminine note. This creates an amazing dry-down that leaves a deeply flirty, floral richness in its wake.
Fragrance Breakdown

| | |
| --- | --- |
| Top | Honey, Rum, Bergamot, Mandarin Orange |
| Heart | Jasmine, Rose Oil, Orchid, Orange Blossom, Magnolia, Heliotrope, Narcissus, Magnolia |
| Base | Vanilla, Myrrh, Suede, Sandalwood, Labdanum, Balsam |
The Tom Ford Velvet Orchid EDP is an unforgettably fragrance that leaves a lasting feminine allure in its wake.
Key Notes: Mandarin Orange, Honey, Rum, and Bergamot
2. Tom Ford Black Orchid Eau De Parfum
Black Orchid Eau De Parfum by is another masterpiece from the Tom Ford collection of perfumes for women. With an opening note that is as intriguing as it is luxurious, Black Orchid's fruity tang envelopes you in its captivating, earthy charm.
Black Orchid is arguably the finest and most daring of the Tom Ford cologne collections. It bears the trademark richness of all Tom Ford colognes but with an exotic and magnetic scent that's guaranteed to turn heads.
Just like the Velvet Orchid, the Tom Ford Black Orchid is best worn in temperate  and crispy weather where the dark and seductive floral mix are best enhanced to complement your bold aura and accentuate your sexiness. That being said, the magical, lasting scent of the Black Orchid compliments any season, and any occasion.
Fragrance Breakdown

| | |
| --- | --- |
| Top | Jasmine, Gardenia, Blackcurrant, Lemon, Bergamot, Mandarin, Tuber |
| Heart | Orchid, Spicy notes, Fruity notes, Lotus |
| Base | Vetiver, Patchouli, Sandalwood, Incense, Amber, Chocolate, Vanille |
Forever a classic from the Tom Ford cologne collection, this unique perfume is also available as a 2-piece gift set which combines a sensual allure with an understated yet bold style.
Key Notes: Truffle, Gardenia, Black Currant, Ylang-Ylang, Jasmine, Bergamot, Mandarin Orange and Amalfi Lemon
3. Tom Ford Tuscan Leather
Any compilation of the best Tom Ford fragrances would be remiss without mentioning this classic cologne. Though some call it a strictly men's perfume, the rich allure of Tuscan Leather has proven to be equally effective on either sexes.
The Tom Ford Tuscan Leather is one cologne that takes "bold" very personally. Perhaps the best thing about the Tuscan Leather by Tom Ford is it's wistful yet commanding base notes.
Fragrance Breakdown

| | |
| --- | --- |
| Top | Raspberry, Saffron and Thyme |
| Heart | Leather, Olibanum and Jasmine |
| Base | Leather, Suede, Amber and Woody Notes |
Whatever the occasion, a dash of the poignant leather fragrance always goes a long way to announce your presence and mark your territory.
Key Notes: Raspberry, Saffron, Thyme, Olibanum, leather, Black Suede, Amber and Jasmine
4. Tom Ford Tobacco Vanille Eau De Parfum
Described by Tom Ford himself as "opulent, warm and iconic", the Tobacco Vanille fragrance is an amazing cologne designed to earn you only the highest compliments.
Like a cultural time capsule, the Tobacco Vanille fragrance is one that transcends the bounds of time. It's understated elegance is, as wittily captured by Tom Ford, "reminiscent of Old English Gentleman's club.
Fragrance Breakdown

| | |
| --- | --- |
| Top | Tobacco, Spicy Notes |
| Heart | Tonka Bean, Vanilla, Cacao Pod |
| Base | Dried Fruits, Dark Wood |
A premium blend of exotic spices, tobacco flower and vanilla, the Tom Ford Tobacco Vanille fragrance is built to get better and better the longer it stays on your body.
Key Notes: Tobacco Leaf and Spicy Notes
5. Tom Ford Fucking Fabulous
Launched in 2017, the Tom Ford Fucking Fabulous is the quintessential fragrance of the Tom Ford collection, as it carries its own distinct and poignant scent personality.
The fragrances paints a vivid picture of a liberated and assured persona. It announces glamour and sexual appeal in a diverse yet luxurious array of notes, ranging from the majestic oriental tang of the Orchid series to the dark and deliciously woodsy aroma of the Tuscan Leather.
Fragrance Breakdown

| | |
| --- | --- |
| Top | Fresh Lavender, Bitter Almond |
| Heart | Iris Flower, Leather |
| Base | Orris Root, Vanilla |
The Tom Ford fragrance collection of perfumes for women and men will undoubtedly introduce your sex appeal and impeccable fashion awareness in a way that other perfume brands simply can't.
Choosing any of the above fragrances will no doubt earn you compliments in any environment, as they truly are the best of the best from one of the industries top perfume manufacturers.
Other Honourable Mentions