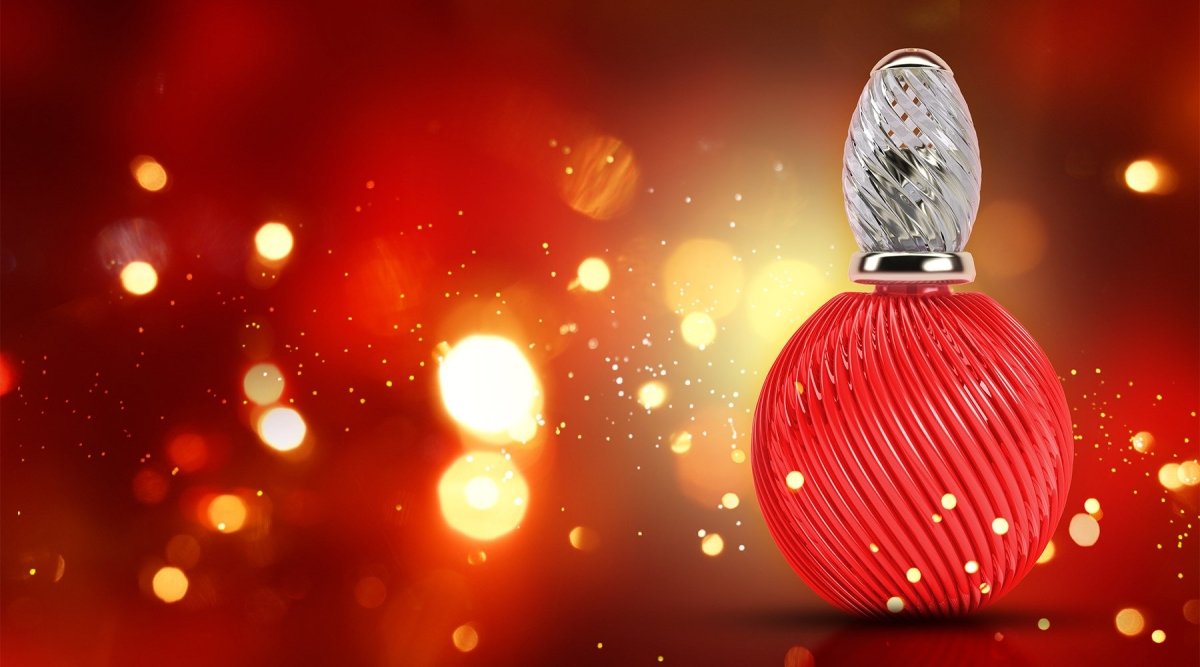 Valentine's Day Guide: Best Perfume Gifts for Him and Her
Valentine's Day is right around the corner, and sure enough, it's brought with it the typical indecision of the perfect gift to get that special someone.
It's no secret that a new cologne or perfume is often times the perfect gift for Valentine's Day. 
With our range of luxurious fragrances from musky, masculine colognes to sultry, aromatic spices for stylish women, we've saved you the headache of having to obsess over which scent to pick for your partner.
Here are some perfect gift perfume ideas to get your partner this Valentine's season.
Valentine's Day Perfumes For Her
1. Mon Guerlain EDT by Guerlain
Sweet and feminine, Mon Guerlain EDT by Guerlain is exactly the type of spicy, floral sweetness that underscores the romantic theme of the Valentine's season. With a powerful opening notes of lavender and vanilla, everything about this aromatic perfume for women announces feminine guile like none other.
2. My Burberry Black EDP by Burberry
This oriental masterpiece opens with a sharp, assertive note of jasmine and amber, with just a touch of peach. If you're going for an iconic and memorable valentine's day gift perfume idea, My Burberry Black EDP is the way to go. It's romantic and perfect for winter, not to mention it's dry down which is nothing short of transformative.
3. Yves Saint Laurent Black Opium Nuit Blanche EDP
Black Opium Nuit Blanche from the perfume collection of Yves Saint Laurent is a dreamy, oriental perfume for women. Inspired by an annual all-night festival in Paris, this captivating perfume opens with a warm, spicy note which subtly gives way to an adorable caramel scent that ages just beautifully on your skin.
As far as perfume gifts go, Black Opium Nuit Blanche by Yves Saint Laurent never misses.
4. Girl of Now EDP by Elie Saab
Girl of Now is a gorgeous fragrance with an opening that immediately ushers in an artistic combo of floral and nutty richness. Girl of Now by Elie Saab manages the unique trick of being bold and subtle at the same time.
If your lady appreciates the finer details of fragrance, she's going to absolutely love the sweet, nutty aroma of Girl of Now.
5. Tom Ford Black Orchid Gift Set
If your woman is a fan of Tom Ford's dark and sensual scents, then the Black Orchid Gift Set is the perfect valentine's day gift to get her.
This absolutely delicious and romantic fragrance comes in a 2 in 1 package containing a 30ml spray bottle perfume as well as a 10ml travel spray, perfect for re-applying the fragrance throughout the day. A Tom Ford Black Orchid Gift Set is the ideal perfume to gift your special lady.
Valentine's Day Perfumes For Him
1. Issey Miyake Wood & Wood Intense EDP
Though the name does give it an air of an alpha-male, ultra woodsy men's perfume, the opening note of Issey Miyake Wood & Wood Intense is surprisingly sweet and floral with a strong hint of apricot.
Not until a few hours passes does the fruity fragrance give way to that whimsical, woody scent that you'll absolutely love on your man. From the very first spray, this Issey Miyake Wood & Wood Intense cologne for men is bound to make a lasting impression on him (and you).
The brisk, fruity notes of apricot and sandalwood make this men's perfume one for all seasons.
2. Givenchy Gentleman Original EDT
If your man is more inclined to a classic, masculine cologne, then the Givenchy Gentleman Original EDT is always a safe bet.
With an opening that is as sharp as it is bold, this men's cologne creates a pleasantly potent aroma from the very first spray. The lemon, honey, and patchouli notes gracefully give way to a musky, leather aroma that's so deeply reminiscent of the masculine fragrances of the 70s and into the 80s.
The Givenchy Gentleman Original EDT men's cologne is suitable for all seasons, though I know a few people will insist it's magic is best used during the winter and autumn seasons. This makes it a strong contender for best perfume gifts to get your Valentine, as the season starts to change from summer to autumn.
3. Yves Saint Laurent Y EDT
If you'd rather opt for a men's cologne that oozes playful and self-assured confidence, you can't go wrong with the Yves Saint Laurent Y Eau de Toilette from the stables of Yves Saint Laurent.
Unlike most other fragrances in its category, Y manages to contrive an airy, clean but firmly masculine summertime.
Yves Saint Laurent Y men's perfume is exactly the kind of perfume that attracts random and spontaneous compliments from people. It's that charismatic. If you're looking to indulge your man this valentine with the best possible perfume gifts for men, Y by Yves Saint Laurent is definitely a credible shout.
4. Versace Eros EDT for Men
When it comes to men's colognes, few are as renowned as Versace Eros EDT for men. This is a bold fragrance, with a blend of fresh, aromatic notes that instantly demands your attention. It is frequently named as one of the best "compliment-getting" fragrances for men. A superstar fragrance if ever there was one.
Named after the Greek god of love, this scent is sensual and sweet, an unashamedly passionate blend perfect for nights out. The scent open up with a beautiful blend of mint, lemon, and Apple. This creates a fragrance pyramid that is fresh and distinctly masculine. 
5. Tom Ford Tuscan Leather EDP
If you're looking to go all out for your partner this Valentine's Day, then it's hard to go wrong with a Tom Ford fragrance. And few men's colognes turn heads quite like Tom Ford Tuscan Leather EDP. 
This complex and incredibly long-lasting eau de parfum consists of deep, leathery notes, which creates an incredibly masculine aroma. 
A modern-day icon, this fragrance creates powerful statement when worn, one that draws the attention of everyone in the room. The key notes are olibanum, night blooming jasmine, thyme, saffron, leather, amberwood and black suede collide to form a scent that's sensual and sophisticated.
If you're looking to truly spoil your Valentine, this fragrance for men is certainly not going to disappoint.