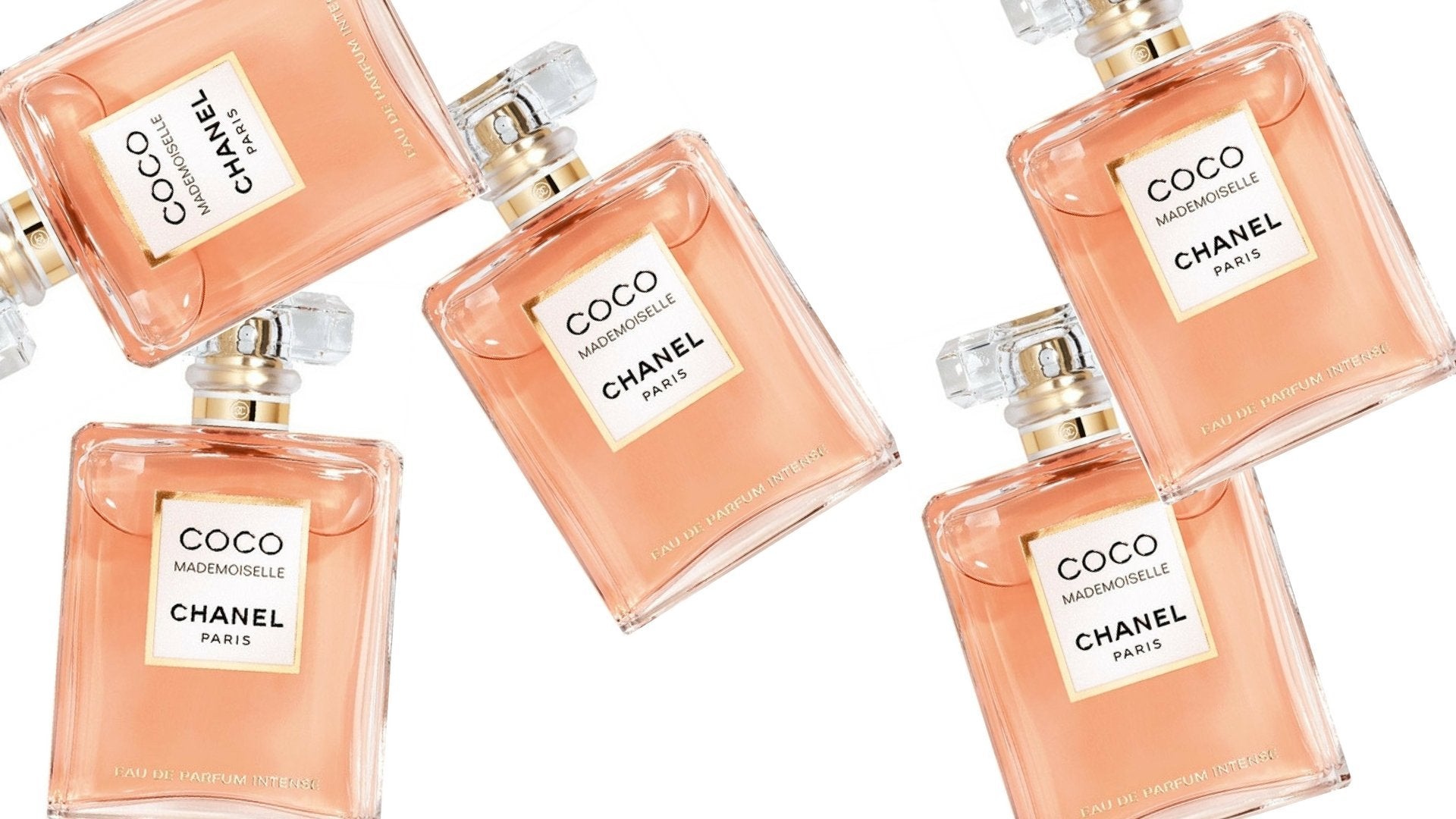 Chanel Coco Mademoiselle Review: Australia's Best Fragrance?
Your appearance gives people the first impression about you. However, you can make your perfume do all the talking. That's why it's so important to find a perfume that exhumes confidence, and reflects your taste, class, and attractiveness. 
Coco Mademoiselle proves it is one of the most iconic women's perfumes ever released by CHANEL. In this review, we break down what it smells like, and whether it's right for you. 
Coco Mademoiselle is one of the best perfumes you can own. In fact, the perfume has such an alluring smell that you won't be surprised if people stop to ask you what you're wearing. Coco Mademoiselle as the name suggests is a fragrance exclusively to be worn by women.
It was released in 2001 by the French Brand Channel and ever since has won the numerous hearts of many women has their number one fragrance.
It continues to be a top seller and has won several awards for its impressive marketing campaigns. One of the most prestigious awards is the  FiFi Award Best National Advertising Campaign/TV 2008.
Quick Facts
| | |
| --- | --- |
| Release Date | 2001 |
| Strength | A full day |
| Top Note | Orange, Bergamot and Orange Blossom |
| Middle Note | Turkish Rose, Mimosa and Jasmine |
| Base Note | Vanilla, White Musk, and Tonka Bean |
| Fragrance Family | Woody Oriental |
| Perfumers |  Dominique Ropion & Lauran Bruyere  |

What does it smell like?
The perfume has a signature scent, and if you ever want to get yourself discovered in a crowd without a word, this perfume is your ticket!
It gives a floral sweet scent when you are around! Nothing beats a sweet presence.
On the top of the Chanel's Coco Mademoiselle are citrus notes written on the fragrance to make it easy to identify the citrus flavor that Jacques Polge is known for. 
The first impression at the top of the fragrance is that of an orange which has three varieties; Mandarin, orange blossom, and orange exclusively at the top of the fragrance elegantly and cheerfully.
When you take the first spray, the citrus scents pervade this fragrance and will create a lingering impression for a while, before the arrival of the middle platform of scents. 
The middle range of the Coco Mademoiselle emerges a few minutes after the orange note, it is very easy to denote with a range of top-notch floral notes pushing their way to the surface of the scent. 
The middle note is filled with an alluring floral fragrance combined with a touch of exotic mystery from the Orient in the form of Jasmine and Mimosa fragrances pushing their way to the surface.
The base note of Coco Mademoiselle takes inspiration from the East with a matching combination of different odours to invoke a sense of style and mystery to the fragrance. The base of Mademoiselle is a Vanilla scent for an inspirational sense of youth, ardour, and optimism. It is combined with White Musk to help the fragrance last for a durable amount of time and cuts across the floral scent, giving the fragrance a masculine finish. The base layer also has Vertiver and Tonka bean.
How does it perform?
Its performance is nothing short of fantastic. The perfume lasts above average and is one of the perfumes produced by the Chanel brand with a lot of positive reviews. The long-lasting nature of Coco Mademoiselle is enough to take an individual from morning to night without the need for a subsequent application. Coco Mademoiselle works well with any type of skin dry, wet. rough, normal, oily skin and combination skin. However, if one has skin sensitivity, proper consultations should be made before the application of Coco Mademoiselle. However, there were few reports of skin issues after using Coco Mademoiselle and most reviews were based on individual expectations. Coco Mademoiselle has an exotic scent but not a scent of being overpowered by one's perfume. Who is it for?
The blend of floral notes in the middle and vanilla and white musk in the base makes the fragrance a perfect fit for anyone in their teens to thirties. 
The perfume's lack of a dominating note makes it an excellent choice for daytime and it is suitable for work and social environments because of the lighter notes it has.
Jacques Polge was inspired to create Coco Mademoiselle from the inspiration he got from the natural scents in his home regions of Avignon, France. He worked as the Head Perfumer with the Chanel brand from 1968 to 2015.
Coco Mademoiselle as the name suggests is exclusively designed for women.
It is ideal for an official setting, a party, a show, church, or various occasions where you would love to show off your fashion and style.
How best to wear it
Dab or Rub on skin
If you like to make your perfume more transparent, then try dabbing it onto your skin instead of spraying it. The neck and wrists are perfect spots for this type of application.
Spray-on hair or Clothes
The warmer you get, the sooner your scent evaporates. So, if you care to get hot – attempt to apply perfume to your clothes or hair, instead of spraying it directly to your skin. Be cautious with fragile fabrics to avoid stains.
Add to your body lotion
Improve the lifespan of your perfume by blending it with unscented covering lotion. Just add a few sprinkles to the cream in your hand, then apply to your body. You will smell lovely all day!
Take a perfumed bath
What can be more gratifying than bathing in the perfume you love? Add like 2 drops of perfume or 3-4 sprays of Eau de Toilette to a calm bath. It's a real treat!
Alternative Fragrances to Coco Mademoiselle
Shiseido Zen was rebranded and relaunched in 2007 into a vibrant sensation of floral, and spices.  Zen won the #1 fan's favourite, top-rated "smell alike" for Coco Mademoiselle.
Similarly, Zen is a floral fragrance that is ornamented with fresh citrus and floral notes following closely.  An opening of a Zen welcomes one to a world of; grapefruit notes, orange, pineapple, sweet bergamot wrapped in blue rose leads to a spirit that features a bouquet of, violet, gardenia, freesia, lily-of-the-valley, lotus, red apple, and Chinese rose blossom. The warm root blends Patchouli, Cedarwood, White Musk and Musk, Frankincense, and Amber.
Lancome La Vie Est Belle L'Eclat emits Oriental Floral fragrance for women that is more citrus-forward. This 2017 version of the Lancome Favorite, La Vie Est Belle, adds iris and freesia to the combination which deviates from Chanel's rose and mimosa notes.  However, the climax of the perfume is reminiscent of the all-day wear of Coco Mademoiselle. The perfume opens with notes of Bergamot, Mandarin Orange, and Freesia; Middle notes are Orange Blossom, White flowers, Jasmine Sambac, and Iris; base notes are Sandalwood, Vanilla and Patchouli.
Final thoughts
Chanel's Coco Mademoiselle rose to the top of the perfume sales lists in 2007. A marketing campaign directed by Joe Wright, won the FiFi award for the best marketing campaign, and announced the brand on the world stage as he scent targeted young women from the various lifestyle brands.
The spray bottle is built to reflect the iconic Chanel brand perfume which has evolve as one of the trademarks of the brand and remains so in the 21st-century.
Giving a lighter take on the iconic packaging, the endless stopper emerges at the top of its bottle offering elegant lines with a pink hue to make this one of the best-known bottles on the market for more than a decade. You definitely know you have to start making your orders for this fragrance now!