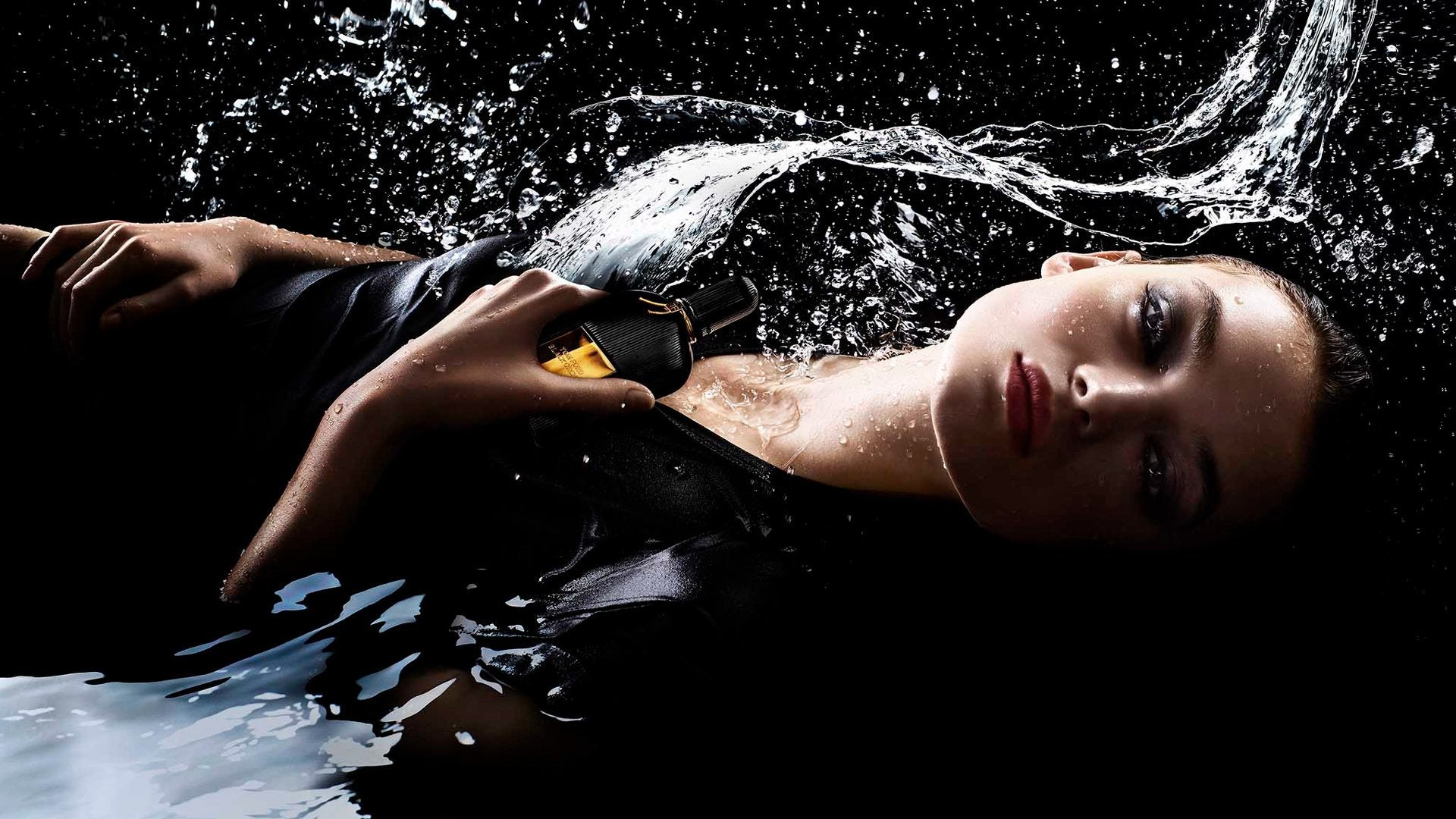 The Ultimate Review of TOM FORD Black Orchid Eau de Parfum [2022]
If there's one fragrance that can make you feel empowered, confident, and ready to take on the world, it's Tom Ford Black Orchid EDP. This opulent perfume will take you into another dimension. As one of Tom Ford's best creations, it's powerful without being overwhelming; it's rich and sweet, feminine yet simultaneously breathes masculinity. 
This fragrance has it all, which is not at all surprising considering how much time and effort was put into crafting it. 
Legend has it that Tom Ford was obsessed with finding the elusive black orchid flower, stating that "To [him], it is the perfect flower – luxuriant, elegant, pure, and sophisticated." The only problem was that such a flower was nowhere to be found. 
But as luck would have it, talented Californian cultivators succeeded in breeding the blackest of the black orchids specifically for our dear Mr. Ford. And so the Black Orchid was born. 
This perfume isn't for the faint hearted. Take a look at this Tom Ford Black Orchid EDP review to find out whether it's perhaps the perfect fragrance for you.
Release date: 2006
Strength: 5 out of 5 
Main fragrance note: Black Truffle and Orchid
The perfumer who created it: David Apel 
What Does It Smell Like? 
The very first thing you'll notice when you get a whiff of the Black Orchid is that it's intense. Even the slightest spritz will immediately fill the air with a strong, powerful, woodsy smell that will have you feeling like you're about to faint. 
The opulent scent of Black Truffle combined with the sensual Ylang-Ylang is what defines the initial notes of the Black Orchid. Elements of bitter Orange, Lemon, and Blackcurrant freshen up the aroma and take the fragrance up a notch. 
Related article: Tom Ford Black Orchid vs Velvet Orchid: What's The Difference?
Of course, Tom Ford's Black Orchid EDP wouldn't be the signature scent that it is without the luxurious notes of the Black Orchid flower itself. Complemented by Lotus, the Musky Patchouli, Sweet Vanilla, and aromatic Frankincense, the Tom Ford Black Orchid EDP notes genuinely come to life with this fragrance. 
At the very base of this perfume, you'll notice the strong, muscular hints of Sandalwood, Balsam, Amber, and Vetiver. Each ingredient is carefully chosen to enhance and round up the smell of the magnificent Tom Ford Black Orchid Eau de Parfum. 
Fragrance Breakdown
| | |
| --- | --- |
|  Top Notes |  Black Truffle, Ylang-Ylang, Blackcurrant, Bitter Orange, Lemon and Jasmine |
|  Heart  Notes  |  Black Orchid, Lotus, Patchouli and Frankincense  |
|  Base Notes  |  Sandalwood, Amber, Vetiver, Balsam, Vanilla and Amber  |

Black Orchid EDP is modern yet timeless. It's ideal for men, women, and everyone in between as its woodsy, citrusy, spicy, and floral scent combinations give it a true unisex appeal. 
How Long Does It Last? 
Tom Ford Black Orchid EDP is a long-lasting perfume that'll leave you feeling radiant for hours on end. Thanks to its high content of essential oils, it sticks to your skin and refuses to move for up to 14 hours. If you apply it just before heading to town for the night, you'll still feel its opulent scent well into the following day. 
And don't worry, you won't lose your ability to notice the fragrance a few minutes after you've applied it. The Black Orchid is immune to olfactory fatigue, so you'll enjoy it every minute of the day. 
Provided that you don't immediately throw your clothes into the washer, you'll be mesmerised by the lingering smell of the Tom Ford  Black Orchid fragrance on your shirt, even days after the application. 
Who Is It for? 
Tom Ford Black Orchid EDP is a unisex fragrance that's suitable for any Tom Ford fan. Its strong, woody notes make it perfect for alluring men, and the fresh citrusy hints and floral tones make it ideal for powerful women. 
As long as you like heavier, luxurious scents that make a strong impression and fill the surrounding air with sweetness, we believe Tom Ford Black Orchid is the  perfect fragrance for you. 
However, you might want to reserve it for special occasions only. This sensual perfume can feel a bit too strong for everyday use, so you'll be best off applying it when you're going out to dinner, having a cocktail party, or attending a wedding. 
Like any fragrance, Tom Ford Black Orchid's EDP scent intensifies with your body temperature. So, if you want to fully enjoy its richness and potency without being too overwhelmed by it, it's best to use the fragrance during the colder months of the year.
How to Best Wear It 
Considering just how intense it is, a little bit of Black Orchid Eau de Parfum truly goes a long way. The essential oils will stick right to your skin and expel seductive scents throughout the day, even if you place just a single drop on your wrists. 
If you want to feel only subtle hints of Black Orchid EDP, apply a small amount of the fragrance on your neck, behind the ears, and on your wrists. Be careful every time you're washing your hands as you could wash off the scent. 
If you want to make a strong impression with Tom Ford Black Orchid, spray it in the creases of your knees and elbows – this will intensify the smell and make it irresistible. 
Alternative Fragrances 
If your reasoning is Tom Ford Black Orchid EDP is a little too strong for you, but you like the notes it carries, you might want to look at a few alternative fragrances that might be better suited to your needs. 
Tom Ford Velvel Orchid – more floral and elegant, this fragrance is an excellent alternative if you want a more feminine scent; 
Tom Ford Noir Extreme EDP – woody and oriental, Noir Extreme EDP is a more masculine fragrance; 
Yves Saint Laurent Black Opium – a women's fragrance with key notes of coffee and vanilla; 
Conclusion 
Black Orchid is truly one of a kind. It's a fragrance you'll fall in love with as soon as you feel the slightest hint of its rich, luxurious elements. Get your TOM FORD Black Orchid Eau de Parfum from My Perfume Shop right now, and make your dreams come true!