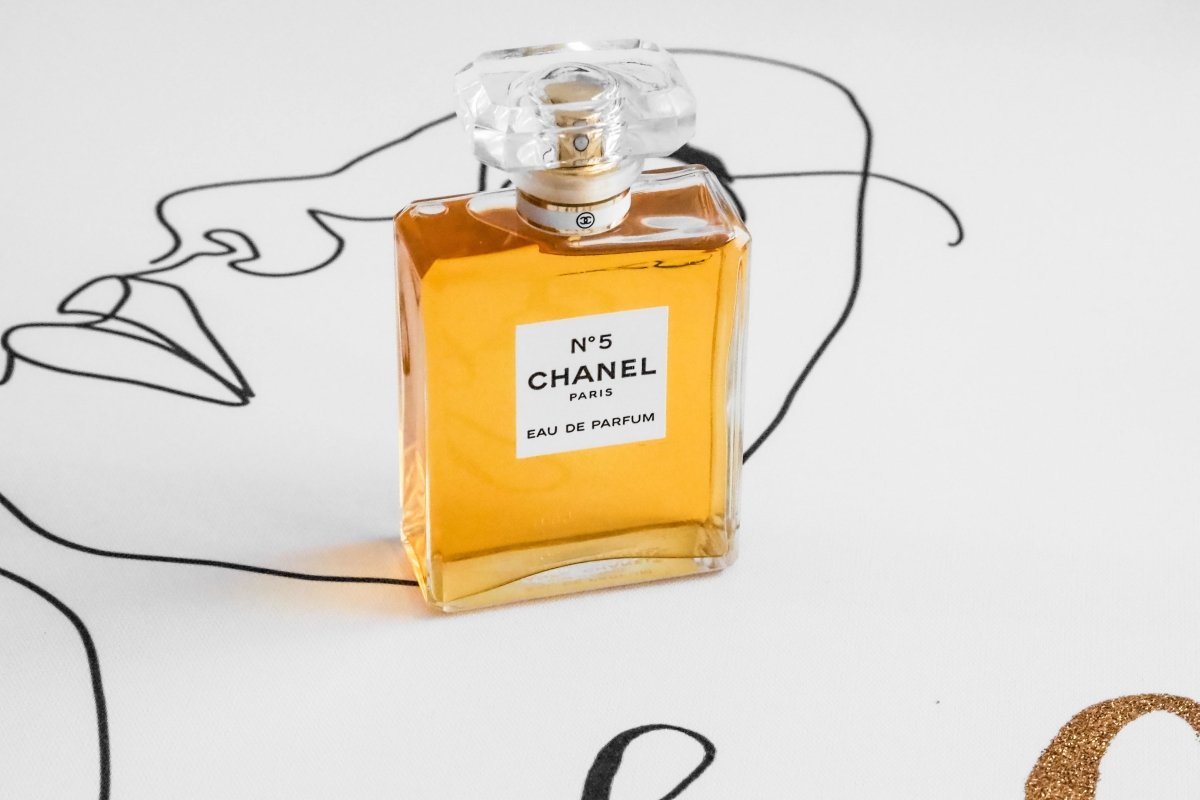 Chanel No.5 or Coco Mademoiselle: Which One Is Best for You?
Having a signature fragrance helps us make bold personal statement in combination with the right outfit. For classic, luxurious fragrances, it's impossible to ignore Chanel perfumes — they've been the gold standard in the fragrance world for 100 years.
Coco Mademoiselle and No. 5, are considered the two most exclusive and iconic signature fragrances scents. Launched in 1921, the iconic Chanel No. 5 celebrates it's 100  birthday this year, and is a classic aroma with decades of popular history. This first-rate fragrance is the choice of strong female extroverts who want to stand out.
Coco Mademoiselle, in the same line, is another winner perfume in Chanel's collection. The scent launched in 2011 has undeniably proven to be a perfect and timeless choice for charismatic women.
With tons of amazing fragrances, choosing the best Chanel perfume is taxing. Use our Fragrance Academy Perfume Guides to help you pick the signature scent that's right for you. This guide compares the two fantastic Channel fragrances, Coco Mademoiselle and No. 5.

Key Fragrance Notes Ingredient
The notes of a perfume are the combined scents that form the fragrance. Coco Mademoiselle, for instance, combines Mandarin Orange, Turkish Rose, Bergamot, White Musk, and Vanilla notes for a fragrance that manages to be both modern and classic at the same time. 
Its base notes like Tonka Beans and Vetiver give you a voluptuous floral-oriental scent that feels both alluring and sophisticated. The balanced notes of Bergamot and Rose smell like a strong accord of May Rose.
Chanel No. 5, on the other hand, encapsulates the essence of womanliness and femininity. This iconic signature perfume comes with a woody-floral fragrance and a highly complex mélange of florals and aldehydes. Its keynotes are Lemon, Bergamot, Ylang-ylang, and Neroli open with an explosion of aldehydes and create a distinctive presence.
The top notes of No. 5 mingle so well with Jasmine and May Rose's heart notes that it doesn't smell like a single flower but an exclusive composition.
Performance - How Long Each Fragrance Lasts
The Coco fragrance with its wonderful essence of captivating woman accompanies the whole day. The vibrant Orange in Coco Mademoiselle sparks a fresh feel and evoke your senses.
No. 5, however, has branded-fragrance. With its iconic abstract fragrance, it makes a timeless and mysterious scent. Its numerous subtle facets and extravagant richness are enough to prove its performance.
But, Coco Mademoiselle stays ahead with its maximum lasting capacity of seven hours when it comes to longevity. No. 5, in contrast, is not long-lasting because of its heavy concentration.
How to Wear
Coco Mademoiselle is an easy-to-wear, an optimistic scent that takes neither itself nor the world too seriously. Most importantly, it is a statement fragrance meant to enjoy carefree everyday life, including special events and occasions.
No. 5, on the flip side is, more for daytime use with its fresh yet mature flowery aldehydes. It is concentrated and often interpreted as the elegant fragrance of clean air, making it ideal daytime wear.
Which Celebrities Wear It?
Who doesn't want to be as glamorous and captivating as celebrities are?
While it takes an effort to create a look like your favourite star, wearing the same fragrance as theirs is a lot easier and fascinating. Since Coco Mademoiselle has always been an icon among celebrities, it is one of the top picks of the stars like;
But it doesn't make Chanel No. 5 something less worthy by any means.  As mentioned above, it is one of the iconic fragrances of all time.  In fact, No.5 has become the standard of lavish and luxury perfumes.  Stars popular for wearing No. 5 include;
Final Verdict
While Coco Mademoiselle is known for its warm floral and irrepressible spirited fragrance, No. 5 is popular for its woody floral and blend of aldehydes. Both are the classic choices Chanel makes to add to its legendary and timeless collection of fragrances.  
Although the perfume you choose depends on your preference, wear Coco Mademoiselle if you're looking for a perfume with a full-bodied character. However, if you want to make an incredibly unique and sensual trail, No. 5, with its base notes of Vanilla and Sandalwood, is the right choice.
Thus, Coco Mademoiselle works more in harmony and is intense and long-lasting compared to No. 5.
You can view our full range of Chanel Perfumes here
If you'd like to better understand whether Coco Mademoiselle eau de Parfum or Coco Mademoiselle Intense Eau de Parfum, suits you best, then you can read our full comparison Chanel Coco Mademoiselle vs Coco Mademoiselle Intense.