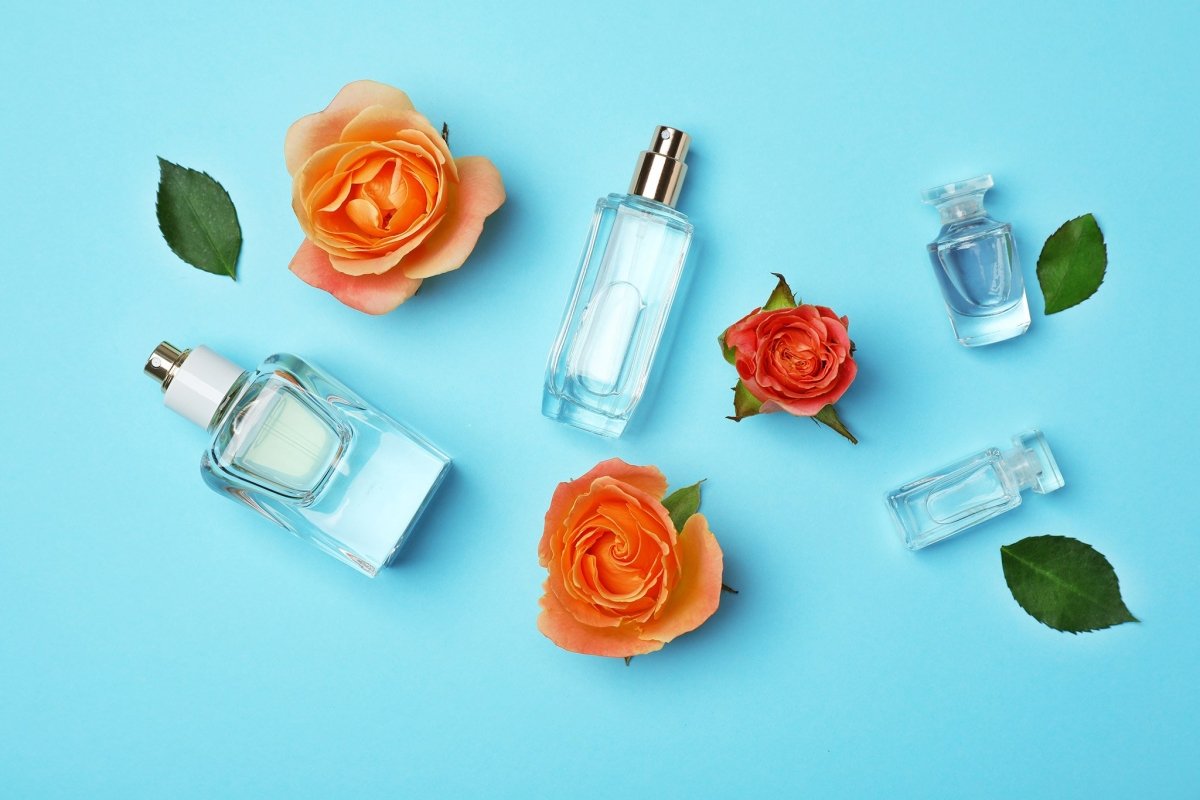 Perfume Guide: Top Summer Perfumes for Women in 2022
As the temperature gets warmer, style options and accessories change. Much like switching to more moody nail shades for sunnier and brighter hues, the sun-season also requires upgrading your wardrobe's scents. The cocooning perfumes that soothe you in chilly months seem too heavy to wear in summers.
In fact, the fragrances with brighter and lighter notes feel more comforting.  We say this because summer comes with many outdoor adventures such as cocktail parties, barbecues, and beach activities.  And it is a must that your perfume compliments your lifestyle.
Remember that the temperature influences the fragrance you wear. As heat causes perfumes to evaporate much faster, you need to make a smart choice. The lighter your fragrance is, the more refreshing it will feel, and the longer it will last.
As warmer days are ahead, it is time to give your breezy, beachy perfumes the spotlight. Don't fret, if you're an amateur when it comes to choosing the right summer perfumes, we have you covered here.  The guide includes top summer perfumes for women that will surely lighten up your mood.
Launched in 2005, this veritable orchid party scent makes an intoxicating perfume choice for women, especially during the summers. The fragrance is an enchanting whirl of jasmine, rose, and cattleya.  Grounded in vanilla, and patchouli,
Viktor & Rolf Flowerbomb
makes an addictive fragrance for women of voluptuous sensuality and lavish beauty.
The top note tingles with sweet and fresh accords of green tea and bergamot that make this fragrance ideal to wear in the summer. Flowerbomb is all opulent and floral with intensive, pure, and sweet Sambac and freesia if you are fond of floral aroma. You can feel the patchouli and musk in a base that wraps up it with a unique oriental scent.
When it is about longevity, the summer sweet-floral scent is above-average.  Classified as oriental floral, it leaves you with buoyant and soft notes for a straight 7 to 8 hours. With its angelic softness and alluring aroma, the Flower bomb makes a comforting choice for your summer adventures.
My Way secured the second position on our list for its fantastic floral and woody notes. This newest discovery by Giorgio Armani symbolises a connection between authentic, open-minded, and curious women. Choose this top summer perfume if you're not scared to broaden your horizon and make a meaningful mark of your presence.
The feminine fragrance includes consciously extracted ingredients and a mélange of florid. Bergamot combines with blossom orange to amplify the scent of Indian Jasmine and tuberose. "My Way" is a high-strength floral fragrance, which lasts up to a good 8 to 9 hours, making it a must-have for summer perfume collection.
Ever picked a dewy rose in the morning?  If yes, then you must be familiar with the Rosy notes and freshness it gives out. Interestingly, Stella McCartney has taken its inspiration from dewy roses and made this perfume with the bold and bright composition of fresh perfume extracts.
Unapologetically feminine and elegant, the fragrance triggers the right mood with its approachable aroma. The soft rosy notes accompany you for 7 hours with their subtly balanced and fresh Mandarin essence. The light yet powerful peony flower notes Stella McCartney Stella elongates and intensifies the fragrance to demonstrate women's power.
Looking for celebrating womanhood this summer? Stella McCartney resonates with the idea and makes a statement.
This oriental woody perfume has its own aura.  After thirteen years of success, Thierry Mugler aims to challenge the world with its unparalleled perfumery choices.  Alien is, without a doubt, a magic elixir that comes captured in the mysterious purple bottle. The floral-woody fragrance exudes positive energy and helps you reach the realm of sensuality and spirituality at the same time.
It is high-strength and offers incredible longevity during hot and humid summer months. You can still feel fragrant and fresh after wearing it for seven straight hours. Alien is surely something to make you feel unique and special with its summery, warm, woodsy notes.
Last but not least, this sparkling, breezy fruity floral fragrance can evoke your summer spirits.  The reason why we say this
Dolce & Gabbana
comes with an incredibly fresh and mouth-watering note of cedar and lime that bring a vivid image of the Southern seashores. It wouldn't be wrong to say that Dolce & Gabbana light blue is a classic summer scent that smells like tranquil Italian Riviera.
Keeping you fresh for six hours, it is one of the best women's summer perfumes with refreshing, cooling, and moisturising ingredients for the skin. The super-fine light fragrance envelops you in an explosion of aromatic freshness with Light Blue Pour Homme.
Final Verdict
Whether you like warm beachy de toilette or fancy floral-fruity scents, the given summer perfumes for women are the ideal warm-weather spritzes.  If you're looking for the top summer perfumes for women, call or visit us to explore more about your favourite summer fragrance.